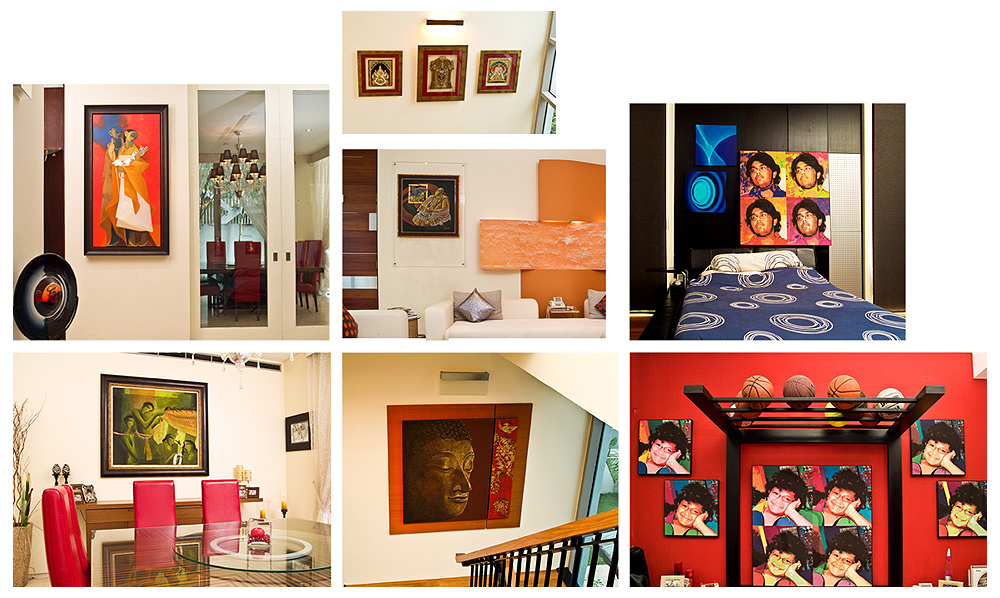 I have been living in Singapore for last fifteen years with my husband who is a businessman. We have two boys aged 18 and 14 who are currently studying at  the United World College of S.E.A. I am an event organizer as it keeps me busy during the day when the two boys are in school as one can be flexible with  the  timings. I enjoy event organizing as I love meeting and interacting with people.
Angie and I clicked from day one. She is one of the most down to earth person I come across.
She is really very good at her profession and all my artworks are framed by her. I just leave it to her to decide what goes where.